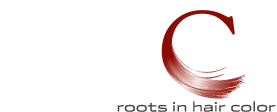 Finished Products
High quality and highly effective, these products are ready for repackaging and distribution to the retail or professional market.
Dust-Free Bleach & Lightener
Fast, off-scalp highlighting but gentle enough for on-scalp applications – compatible with any volume cream or liquid developer.
Available in Blue & White.
×
Tonal Lifting Powder
Color highlighting powder – a bleach & color system in one that lifts and deposits color in one application. Provides color contrast for dark, natural or colored hair without the need to pre-lighten.
Available in Golden Blonde, Copper, Copper Red and Red.
×
Demi-Permanent Hair Color Powder
Tone-on-tone color; performs like permanent color (oxidative chemistry) but without the lift. Ammonia-free and does not require peroxide.
Shades available in the following series: Natural, Ash, Copper, Mahogany & Burgundy.
×